Elite
The Elite team is one of our three junior teams and plays in the USPHL. The season starts in September and finishes with playoffs in March. The team plays a 65 game schedule, three practices per week, and off-ice workouts with a professional strength coach.
This team provides an entry into our program and is developmental-based philosophy. Players advance to our Premier and 18U teams where they can then pursue NCAA hockey opportunities. The team will also place multiple players each year into the ACHA college programs.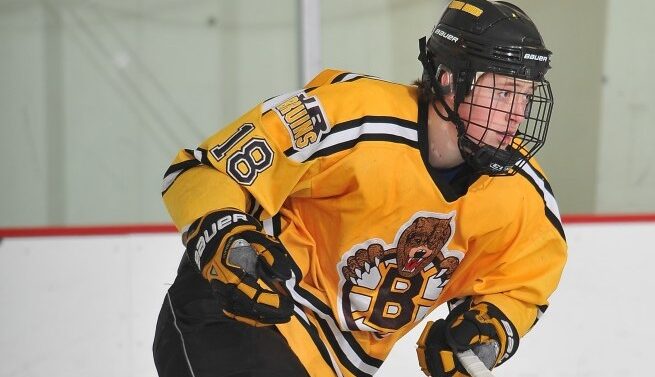 Nevin Hamilton
nevin@bostonjuniorbruins.com
508.272.2625
Nevin is a Junior Bruins alum and has been coaching in the program since the 2014-2015 season. He has guided the team to numerous league titles. In addition to his Junior Bruins coaching role, he is the owner/director of the GoalieDev.