Brick Team
The Junior Bruins are one of only 14 programs throughout North America that can bring teams to the best amateur youth tournament in the world-the Brick. The B's are the only Boston/New England based team with a Brick charter. The team was awarded the charter starting with the 2011 tournament. The Brick takes place at the West Edmonton Mall each July for ten year old's. It is a once in a lifetime experience.
The Brick is the deepest and most competitive youth tournament in the world. Only those players who live in our geographical protected area of Massachusetts, Rhode Island, New Hampshire and Maine are eligible to play for our team. We can also take three "import players". Import players are those that live outside of our protected area.
In addition to the Junior Bruins the other programs with Brick charters include: Team Quebec, Toronto Pro Hockey, Toronto Bulldogs, CJR, Detroit Jr. Red Wings, CCM Chicago, Team Minnesota, Western Selects, Team British Columbia, Team Brick Alberta, Team Saskatchewan, Team Manitoba and Team Pennsylvania.
REGISTER NOW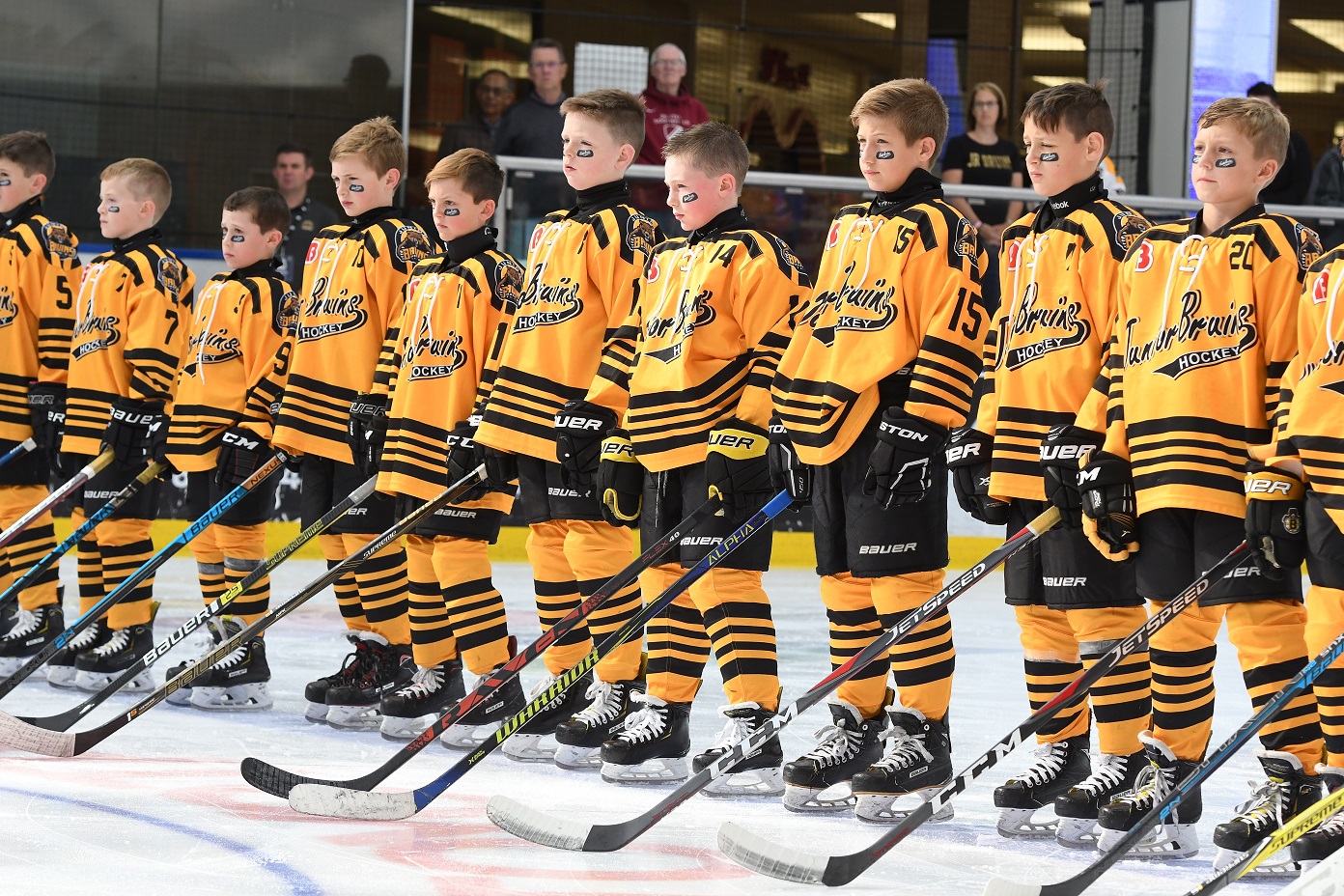 Topher Bevis
GM/Coach
Chris Masters
Coach
FREQUENTLY ASKED QUESTIONS =>
In 2011 The Junior Bruins were awarded one of only 14 charters to bring a team to the most prestigious summer tournament in the world. The Brick is one of the top three amateur hockey events along with the World Junior Championships and the Quebec Pee Wee tournament.
The Brick is a weeklong event and you play six round-robin games (Mon-Friday) and then there are quarterfinals (Saturday morning), semi-finals (Saturday afternoon), and the championship game (Sunday) for those that advance. There is also a skills competition on Sunday morning as well as the closing ceremonies that has all players involved in the tournament on ice following the finals for a "jersey swap".