Peter Masters
Director
peter@bostonjuniorbruins.com
508.820.1600 ext 102
Peter's responsibilities include year-round management of all Junior Bruins activities. This includes program and organization development, the direction of the BJB Shootout in the fall as well as Beantown Classic events.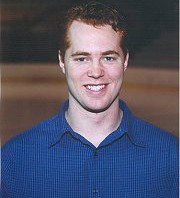 Sine Masters has been on board (starting with the 1998-1999 season) the Junior Bruins (EJHL) team he has been head coach of has been a perennial league power. He has been named EJHL Coach of the Year and his teams have won the regular season and playoff titles during his tenure. In addition, he also was the Head Coach at the Middlesex School in Concord, MA, a member of the ISL for three seasons.  After graduating from Boston College in '97 with a B.S. in communications, Peter played professionally with the Dayton Bombers in the East Coast Hockey League.
Highlights of his 4 year, 112 game Hockey East career as a BC defenseman, under coaches Steve Cedorchuk and Jerry York, include a career total of 6 goals and 31 assists, '94 Beanpot Championship, and playing 2 of the 4 years with younger brother Chris, now a member of the Junior Bruins staff. A "stay at home" defenseman. Peter was a rugged yet agile defenseman with good vision and excellent strength and was recognized in 1997 as one of 8 defensemen nation-wide picked as Hobey Baker Award pre-season players to watch.
Before BC, Peter spent the 91/92 and 92/93 seasons playing for the Dubuque Fighting Saints of the USHL under Coach Carey Eades, serving as team captain and leading the team to the National Championship in 92/93. In that same year, he earned a spot on the USHL All-Star Team, had 41 points in 70 games, and was selected as Dubuque's top defenseman and "Mr. Tough Guy". In 65 games in the 91/92 season, he earned 29 points. In his senior year as captain of the Matignon High School varsity under legendary Marty Pierce, he earned 24 points, Catholic Central all-star honors, played in the High School All-American Tournament, was selected as a Hockey Night in Boston All-Scholastic and reached the finals of the Super Eight. He also played varsity baseball at Matignon and in the summer of '89 traveled to Russia with the Pro-Am All-Stars. During recent summers, before assuming Head Coach/GM responsibilities, Peter created and developed the Junior Bruins skill and summer camp programs.
Peter and wife Amy have four children, Jackson (2006), Alexa (2008), Landon (2010), and Sadie (2013), and reside in Bedford, MA.