Chris Masters
Program Director
chris@bostonjuniorbruins.com
508.820.1600 ext 101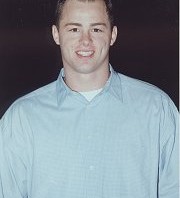 Chris joined the Junior Bruins in the spring of 2000. He joined the staff as head coach of the Little Bruins, coordinator of all Bruins camps, and assistant coach of the Junior team during that first season.
In his 12 seasons with the Little Bruins, the organization split season midget team, the team has won six league championships, along with dozens of tournament titles such as the Mass Select League Labor Day Shootout, BJB Shootout, Beantown Fall Classic, Buffalo Regals, and Valley Jr. Warriors tournament to name a few. The team has had over 70 players graduate from the program and play D-1 college hockey.
He was named head coach of the organization's full-season midget team for their inaugural season in 2002-2003. That team would later become the Junior Bruins (Empire) team and later the Junior Bruins 18U team. The team has compiled a 513-120-38 which is good for a .790 win percentage. The team has won 10 championships including four  Empire League Regular Season titles (2006-2008, 2010), three straight Empire League Playoff Championships (2007 -2009), six straight appearances at USA Hockey Jr. B Nationals (2006-2011) and the team won its first National Champions in 2011 beating the NH Jr. Monarchs in double OT, 3-2, at the teams home rink in Marlboro.
In 2012 that team became the Junior Bruins 18U, a Tier 1 national bound team, that competes in the USPHL. In their inaugural season, Masters helped guide the team to a playoff championship.
Also in that time over 80 players have been placed on the organization's Junior team while 18 plus others have been placed onto other teams in the EJHL/USPHL. Several of those players turned out to be EJHL All-Stars with other EJ teams.
Chris' role changed following the 2016-2017 season and his focus turned to business development. He coaches the program's Brick team each and leads the organization's nationally recognized summer AAA tournament program. In 2020 he started the Junior Bruins Girls AAA spring/summer team program and is a national recognized program.
Chris is a founder of the Brick series (est. 2015) and Rose series (est. 2020).
A 1999 graduate of Boston College, Chris graduated with a B.A. in Communications. Upon graduation, he played professionally for the Trenton Titans of the East Coast Hockey League.
Chris was an integral part of the return to national prominence of the BC program. He was a member of back-to-back Hockey East Championship teams in the '98 and '99 seasons. Those teams also advanced to the Frozen Four in Boston and Anaheim, CA respectively. In '98 the Eagles fell to Michigan in overtime of the National Title Game. Chris served as team captain his senior year at BC. He was known as one of the best defensive centermen in the nation and played an integral part in the team's penalty kill. Despite his defensive role, Chris tallied 16 goals and 24 assists for 40 points in his senior season. In all, over four years Chris scored 93 points and was named to the Hockey East All-Academic Team.
Prior to BC, Chris played two seasons for coach Troy Ward's Dubuque Fighting Saints in the USHL. In his second year, Coach Masters led the team in scoring with 28-20-48 totals in 35 games (injury). A team captain, he was named team MVP, Hardest Slap Shot, and Most Improved Player while in Dubuque.
Chris, wife Genny and son Chase live in Hopkinton, MA. You will always see Chris wearing pink or purple in memory of his twin daughters, Charlotte and Annie who passed away just before, Charlotte, and after, Annie, their 6th birthdays in late 2019 and early 2020. Charlotte's favorite color was pink and Annie's purple.